–    Good morning!  I received wonderful news yesterday, well sort of.  They are not making me have a biopsy at this time and just putting me on thyroid meds.  I am not in the clear but I am so happy that the specialists decided to take this route.
–    The other night I looked up a name brand Macaroni and Cheese to see if it had any nutritional value whatsoever.  It is advertised towards kids and my four-year-old is a huge fan.  In fact I think she would eat it every night. To my dismay I began to read about their ingredient list, and realized that the chemicals inside this brand should not be ingested by a child.  I am really starting to be very careful as to what I give my little ones and I wanted to share two products that we have come to love.
Product One: Back to Nature ($9.98 for a nine pack)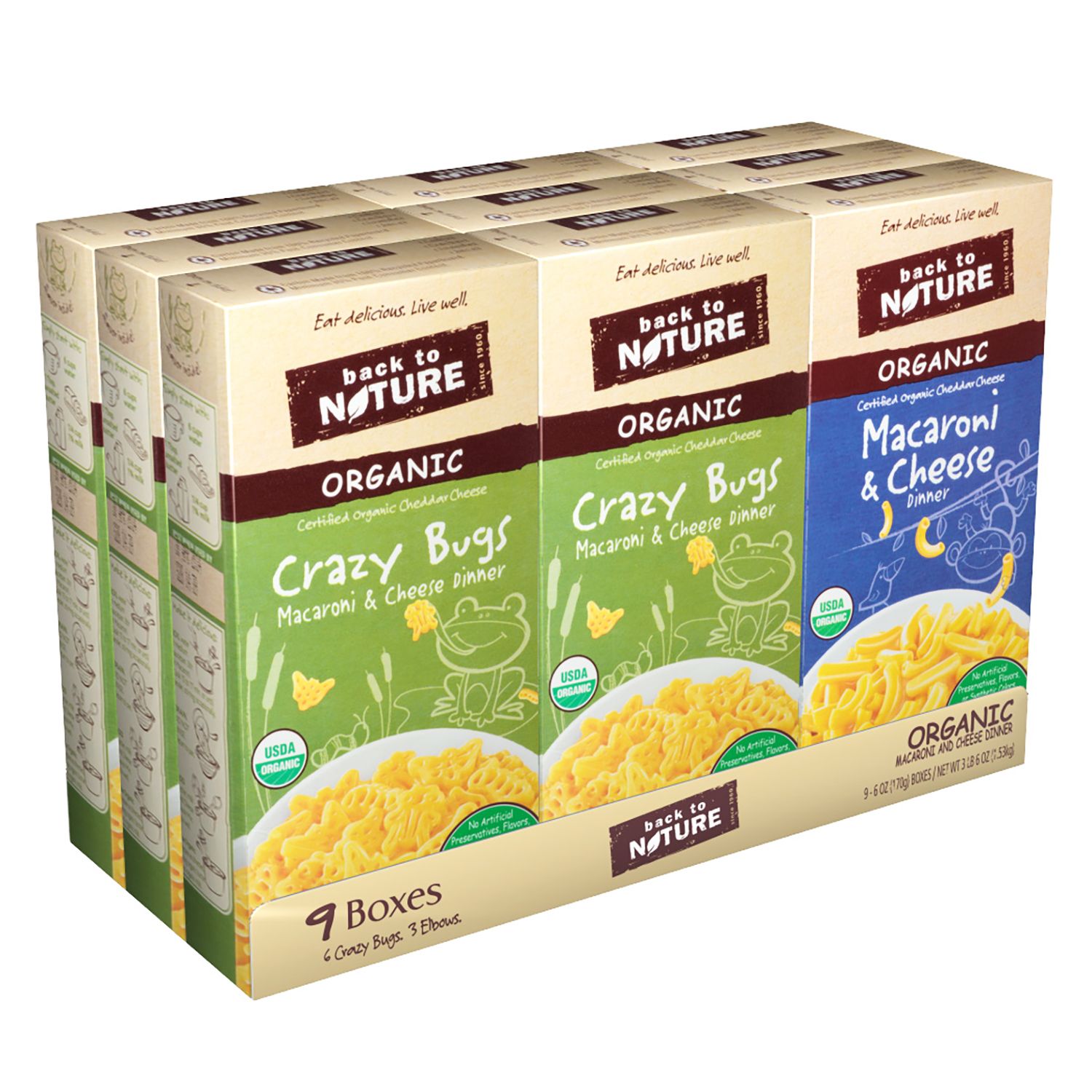 –    Don't get me wrong, I love Annie's but the price tag is a little high.  With as many kids as I have this nine pack is a steal and it tastes delicious too.  I purchase this pack from our local Sam's Club and I included the link above.  Back to Nature makes kid friendly foods that are organic.  I know that Annie's offers a NON-GMO product, I have not found anything to say this is GMO free but it is a step up from cheaper options.  B loves both Annie's and Back to Nature.
Product Two:  Cotton Candy Grapes from Grapery
–    My husband works in produce and he recently told me about these amazing seedless grapes.  They are NON-GMO and grown with sustainable farming practice.  I kid you not, these taste like cotton candy in your mouth.  My little ones go crazy for these.  I do cut them in half for my almost three year-old for safety reasons.
If you try either of these, let me know what you think.  I am not being paid to endorse these products, I just really care about our kids.  Have a great Tuesday!