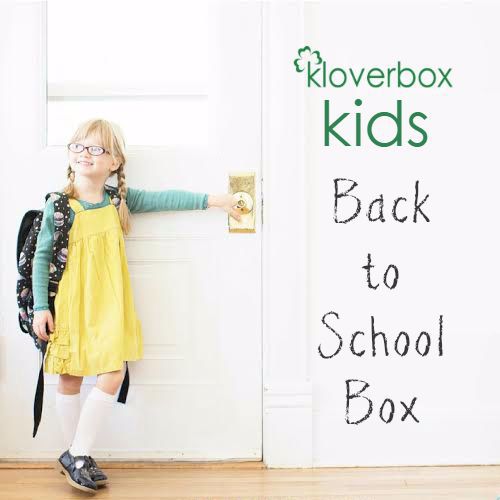 Kids Back to School Box
ON SALE NOW!
We are so excited to launch the very first Kloverbox Kids Special Edition Box! As a mom of two, a Kloverbox Kids box is always something I've always wanted to do and I can't wait to share this special assortment with your children, grandchildren, nieces and/or nephews!
Kloverbox Kids Back to School Box
Products – Specifically designed for children ages preschool to age 8. The assortment of goodies will include eco-friendly school essentials, organic health & nutrition and some unique finds kids (and adults) are sure to love!
We will request the child's gender, name and age to personalize this assortment!
Ships – Late August / Early September
This is a one-time purchase box and we are only taking orders for FIVE days, 8/3 – 8/7, to insure a timely delivery!