Ipsy
Cost:  $10/monthly
Ships: United States and Canada
Coupon:  N/A
–    
Ipsy
is a beauty subscription that for ten dollars a month delivers a different make-up bag like the one featured above, and five or more sample, deluxe or full-size beauty products that fit with your beauty profile (you answer a survey when you first subscribe).  Readers can see some of my past
Ipsy
reviews by clicking
HERE
or searching
Ipsy
in my search bar to the right.
–     Swim Into Beauty was probably one of my favorite months and the contents really were perfect for summer.  I find
Ipsy
to be ageless and such a steal.  Ipsy makes great gifts, I purchase a year for my twenty-something daughter on her birthday and she loves it.
–    Wow!  I could not believe how intense my shade is, it really pops. Liptitude is a long-wear lip stain with that is mineral-based.  It conditions your skin and helps hydrate lips for hours.  The company claims the formula has no sticky residue but, I did find this a little sticky.  The color is intense and it does last awhile. The shade was not my favorite but I would definitely wear a different shade and think this is more of a going out lip stain.  Their price is great for what you get, and I think the teen and twenties crowd will love this formula.
–    Hailed as giving a perfect canvas for foundation application.  Smashbox Photo Finish is a silky blend of vitamins A & E, green tea and grape seed extract. It is oil-free and helps reduce fine lines and pores to create a velvet finish. Several of my family members swear by this formula.  I have not tried this yet as I am not working and tend to not wear foundation much in the summer.  I try to give my skin a break.  I have heard great things about Photo Finish and will definitely use this in the near future.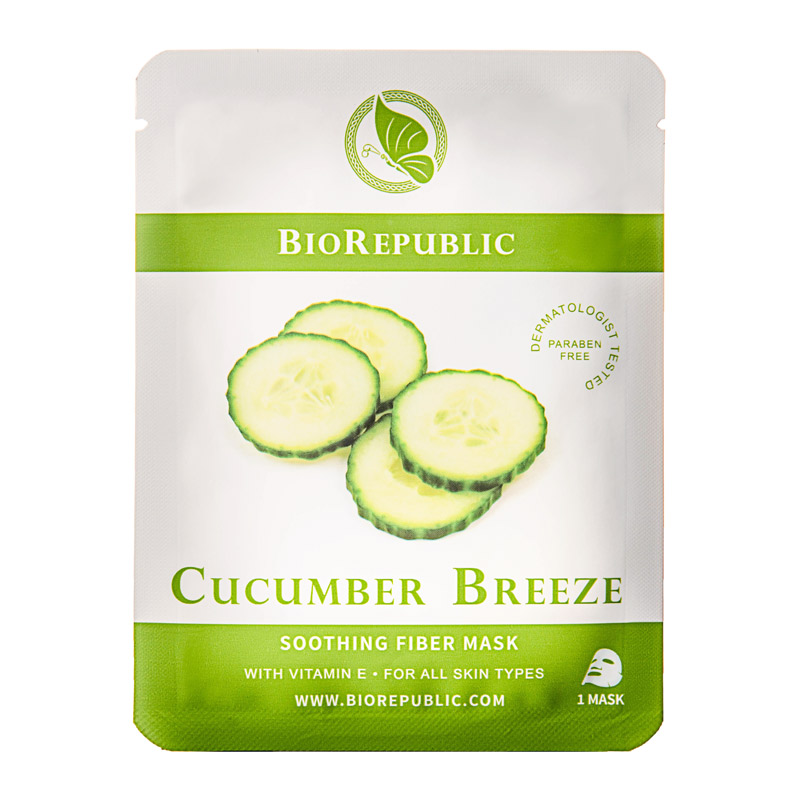 –     I love these masks!  I have been using them at night after a day of swimming with the kids.  They are really moisturizing and make your skin feel so good.  I also like that this is an American company out of Atlanta that focuses on all natural ingredients, no parabens, sulfates or pthalates.
Item Four: tre'StiQue Mini Shadow Crayon in Venetian Gold ( $10)

Item Five:  Lavanila Laboratories The Healthy Body Butter in Pure Vanilla ($4)
–     I hate admitting this but I thought the cover of the mini shadow crayon was the actual crayon.  Tip:  It pops open.   The full size version also offers a smudger on the other side of the crayon and has no synthetic fragrances or parabens .  I received a perfect shade and I love the way this shadow glides on and brightens your eyes.
–     The Healthy Body Butter is 100% pure shea cocoa butter blended with powerful anti-oxidants and essential oils. It really is a nice formula and does not leave a sticky residue.  My only itty bitty issue is I am not a vanilla fan.  My husband is always shocked when I refuse anything with vanilla.  I can't explain it.  I did use this on my son who has eczema and it seemed to bring him a bit of relief.
Value: 
I think this is my favorite
Ipsy
bag to date and it has over a $40 price tag for just $10 a month.  This subscription seems to just get better and better each month.  I plan to purchase two of these products in the future (the masks and eye crayon).
Ipsy
also offers subscribers huge discounts and coupon codes.   One of the greatest benefits of Ipsy is receiving new products delivered to your door that you may not have ever discovered.
What did you get in your June bag?
–J