–     Today is my birthday and I almost forgot, lol.  It wasn't until people at work started saying something that I remembered.  I tend to wake up in an induced fog and need a lot of coffee to come out of it.  I have so many items I want to share with you all, but for time sake I am going to stick with my two favorite for this week:  Bye Bye Under Eye Concealer (Ipsy) and The Wet Brush (PopSugar).
Item One:  Bye Bye Under Eye Concealer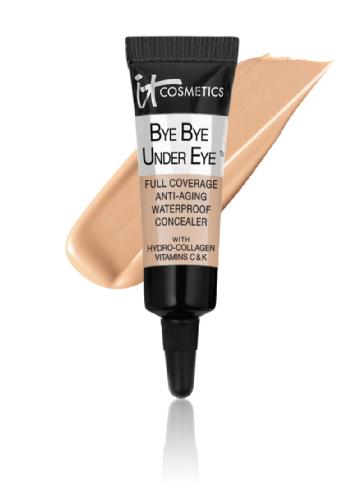 –     I first received a very small but very long-lasting sample of this concealer in my Ipsy November 2014 Bag "Girls Meet Glitter." (You can read the review by clicking on the link).  According to Ipsy:
Bye Bye Under Eye delivers highly pigmented, long-lasting coverage that won't  crease or crack. Infused with anti-aging technology, vitamins and high-performance pigments, this multipurpose concealer improves the appearance of wrinkles and effectively conceals the appearance of skin imperfections including dark circles, bags, redness, hyperpigmentation, broken capillaries, age spots and discoloration.
–     I am working on the motto that I want to age gracefully, not just age and Bye Bye Under Eye helps me look awake on those coffee induced coma mornings.  Purchasing more has been interesting.  The prices on Amazon are pretty high and the reviews on QVC are very hit or miss.  It won't stop me from grabbing more.
Item Two:  The Wet Brush Squirts
–     I mentioned in my March 2015 POPSUGAR Must Have Review that my hair dresser has been desperately trying to get me to purchase one of these brushes.  I really believed they were a fad and wouldn't work.  I have very long and very thick hair that tangles easy.  I was so wrong.  After a day of using this brush I immediately went to Amazon ($9.98) and purchased the full-size. The other wonder of this brush is that my four-year-old who hates getting her hair brushed so much that I had to cut it shorter is letting me use it on her.  That is a gift!  I plan to purchase more minis as well to put in our suitcases when we travel.
Just a note, the April POPSUGAR Must Have Box is already sold out.  If you are interested in this subscription you will have to get on a waiting list.
What are you latest favorite items?
–J