–     It is snowing down South!  I have snow tires, so I headed out to Sam's Club and purchased a jacket for Jake and some boots for me to wear to work tomorrow.  I had a choice between Uggs and a generic brand that also were made from genuine leather and sheepskin, but cost $100 dollars less.  I went with the generic and couldn't be happier.  I do love Uggs though and may have to get a second pair down the road.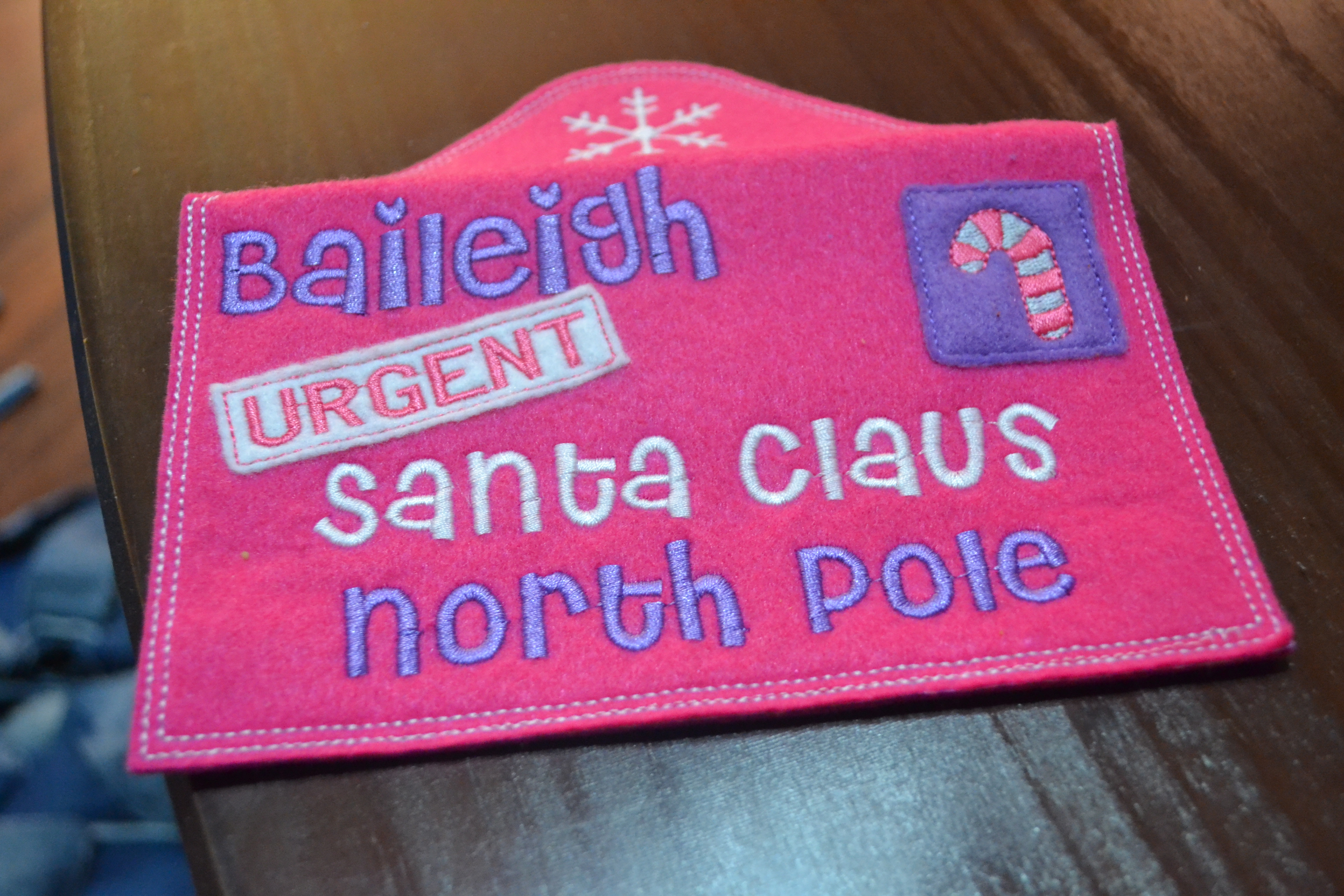 –     I received a sneak peak at B's envelope for Santa.  I have a red one coming for A as well.  I love all things Etsy.
–     Hubby and I finally were able to get out for a few hours without the kids and we went to Outback for lunch.  We are planning a poker party in December and it was fun trying to figure out what we are going to serve.  I love Sundays, even when it is cold outside.
–     My Love with Food came yesterday and I will get a review up soon.  I absolutely loved the theme this month Baby it's cold outside (ironic huh?) and they are still having the Free Box offer, just click here and you only pay $2.00 for shipping.
Are you staying warm?
–J
Disclosure this post contains a referral link to Love with Food.